Cardiff – A Welsh Government minister has sparked outrage after she sent out invitations to a Holocaust Memorial Day vigil for "gypsy, Roma and traveller" victims – but made no mention of Jews.
Julie Morgan MS sent out the "round robin" invitation by email to fellow politicians and workers at the Welsh parliament, known as the Senedd.
When the JC approached Labour's Ms Morgan, who is the Welsh Government's deputy minister for social services, she refused to apologise for her gaffe.
Instead, her spokesperson issued a statement saying the minister had received an apology from a Conservative MS, Sam Kurtz, whose office worker had been so offended by the wording of the invitation that she had circulated it to everyone on the Senedd's email server.
The statement from Ms Morgan's office read: "This is a long-standing annual event being sponsored in Julie Morgan MS's capacity as an individual Senedd Member.
"The event has always received cross-party support and ties in with the annual Holocaust Memorial Day event at the Senedd.
"This is an inclusive event, and as the invitation makes clear, the event aims to remember all victims of the Holocaust, including those who can often be forgotten about.
"An apology has been received by email and in person by the Conservative Member Samuel Kurtz, who employs the staff member who commented. He has given his full support to the event."
Mr Kurtz declined to comment on the matter.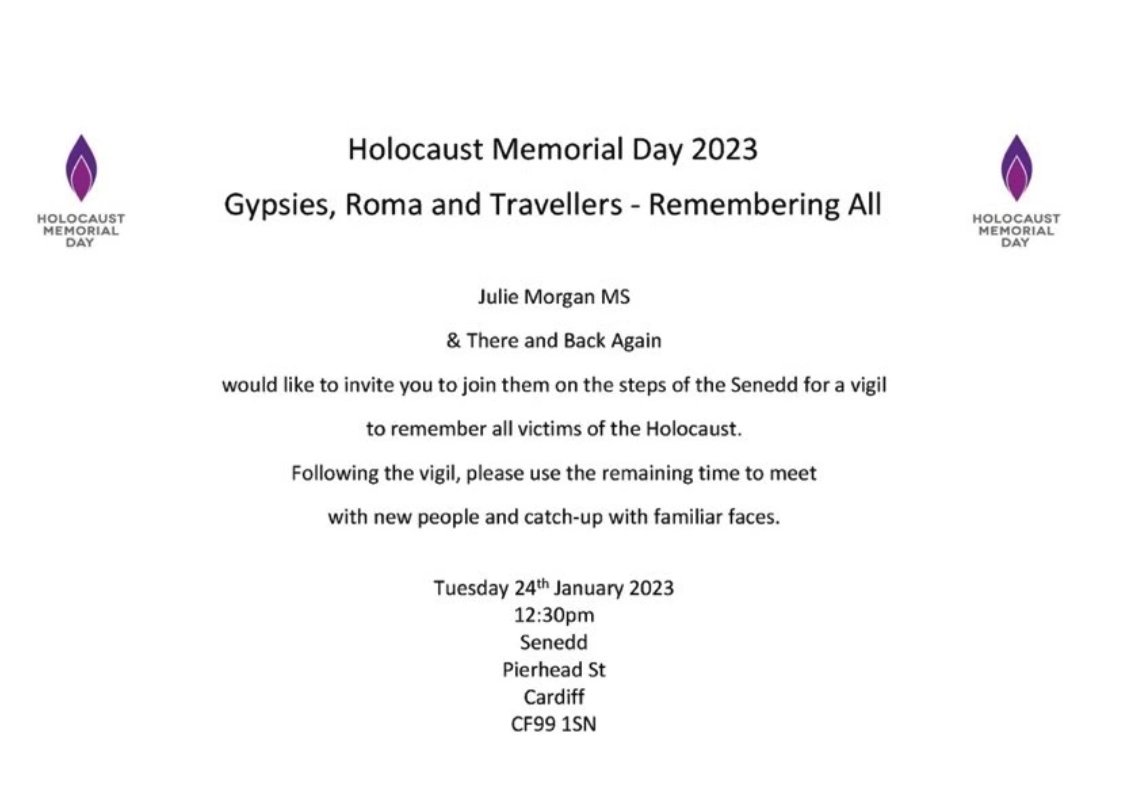 But a case worker for another MS told the JC: "I was rather horrified to receive the round-robin invitation from Julie Morgan MS, a Welsh Government Minister, to a Holocaust Memorial event – the invitation is couched in terms of Gypsies, Roma and Travellers. There is no mention of Jews.
"I am not Jewish, but I regard myself as an ally. I was horrified at this exclusion."
Ms Morgan's invitation to the vigil on Tuesday, 24 January, read: "Holocaust memorial day 2023. Gypsies, Roma and travellers – remembering all.
"Julie Morgan MS would like to invite you to join them on the steps of the Senedd for a vigil to remember all victims of the Holocaust. Following the vigil, please use the remaining time to meet with new people and catch up with familiar faces."
Ms Morgan has represented her Cardiff North constituents at the Senedd since 2011. She was previously Labour MP for Cardiff North at Westminster, serving between 1997 and 2010.